Many parents make understandable mistakes when approaching the idea of bedtime attire for baby. Matters are especially difficult for new parents. This results in a significant clothing confusion when dressing tiny tot for that sleepy time.
Yes, it is worthwhile noting that babies have a whole lot of reflexive movements, an obviously immature nervous system and lesser control over limbs. And then they need the best chance of making it smoothly and comfortably in and out every stage of sleep. This is where swaddling comes in. It keeps them tightly nestled while their nervous system is growing. Plus it gives them this best chance we are talking about.
If it is at this stage…and their system is maturing quickly, then consider dressing them for movements because at this period that they are more likely to regulate movements and have some control over their limbs. Light pajamas that are fitted and that do not get tangled easily are highly recommended.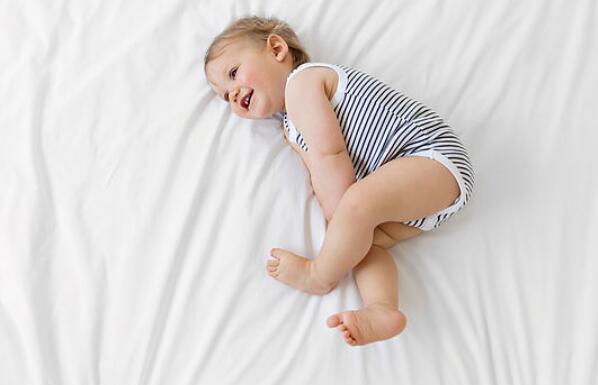 So here is a guideline on how to dress little tot for a cool yet comfortable sleep.
For chilly weather, throw on a layer of onesie underneath baby's footie pajamas. When it is overly cold, get an additional layer of blanket sleeper that easily goes over a thin pajama.
If it the night is warmer, the best option for baby has to be a breathable cotton pajama. You can also dress your kid in one-piece or footie pajamas. However, if it is during those summer nights, a onesie will do well.
That said, there are also a few basics that could be of help to you whenever you want to dress baby for bed.
Go For the Right Clothes
It is quite obvious that adults like us are accustomed to covering ourselves using blankets while we sleep, but babies don't mind getting their legs, hands and the head exposed. I mean you should dress your kid in warm clothes to maintain him/her warm minus the blankets.
Once she can roll over, there is a likelihood that he/she will get out from under blankets and get cold. You just need to add or remove extra layers of clothing as temperatures fluctuate.
A handy tip when dressing baby for bed is to always to use yourself as a good example-figure about what you would wear to bed and use it as a guide.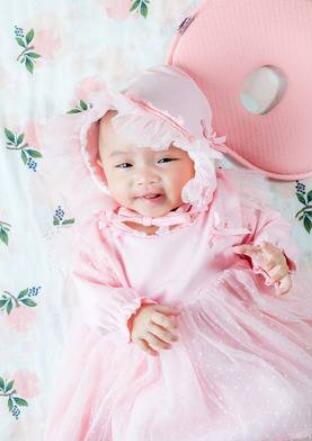 Beanies and Hats
How do babies cool off? Well, they naturally release heat from their faces and heads. Your kid can overheat quickly if he went to bed while rocking a beanie or a hat. It is advisable that you should maintain the head uncovered as that is a choking hazard. Do not let baby overheat.
To help your baby settle for a good sleep in any given sleeping position, do him/her baby wrapping. Furthermore, a correctly sized baby sleeping bag is also a good option for dressing little tot to bed.
The final and certainly the most crucial tip has to be: feel baby's temperature and optimal room temperature. You can do this by feeling the tummy and back. OK, there's no need to monitor the temperatures in the baby's room. Instead, dress baby as you would dress yourself.
---