Usually, babies tend to cry when they are tired, hungry, uncomfortable, in pain, or sick while sometimes they cry because they need affection. Older children and toddlers tend to cry at times when they are frustrated, angry, or sad. However, sometimes it can be very challenging to figure out what you crying child requires; especially if they are not talking.
As an adult, hearing a child cry can be irritating; however, you should note that it is their way of communicating. By understanding the age in which a child tends to cry more often is essential as a result, we shall be answering the question; what age do babies cry most?
What is the Crying Peak of Babies?
Babies tend to cry most of the time; nonetheless, the crying peak of most babies is said to be at the age of 6 weeks after which it starts decreasing. By the time they reach three months, most babies tend to cry for approximately one hour a day. This is often considered as a normal crying pattern.
Generally, babies often cry from the moment they are born; this is a normal process which is vital for their development. Newborns, as well as young babies, tend to cry more during late afternoon or evening. They tend to cry most at the age of 6 weeks to 8 weeks, and they lessen significantly by their 3rd of 4th month. Most babies tend to settle during this period; however, some may continue crying for an extended period.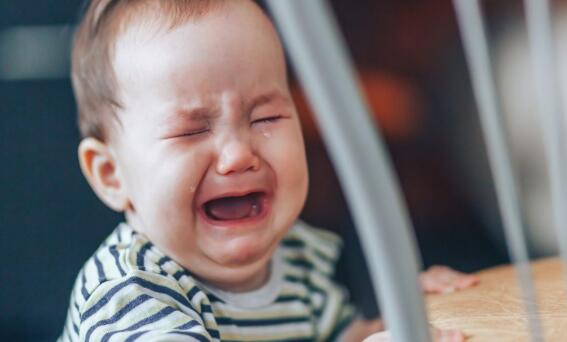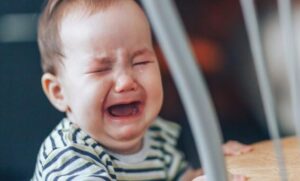 What Are Some of the Causes of Excessive Crying?
When they are at the age of 6 to 8 weeks, most babies tend to cry for a total of 2 to 3 hours per day. However, there are some who tend to cry more than others. Some babies tend to cry for approximately 5 hours within a day.
Despite the fact that all babies cry, there are some that cry more than others. Often times babies cry because they are uncomfortable or cold. Be sure to cover your baby's body to keep them warm. You may leave the baby barefoot for comfort too. When this occurs, then your child is said to be suffering from infant colic. This condition is described as a crying that;
Starts and ends with no apparent reason
Lasts for about 3 hours a day
Occurs about three days in a week
It continues for three weeks to 3 months
Though the primary cause of infant colic is unknown, the condition is often temporary and does not have any impact on your child's development. If you are worried about how your child is crying, it is highly advisable to talk to your health provider.
There are children who cry a lot; however, they do not have any physical or medical problems that might make them cry. Furthermore, they feed and gain weight, just like other healthy kids. This period has been referred to as the period of purple crying. It is a phase in a child's life, and it often improves as time progresses and they reach 3 or 4 months old.
Useful Baby Gear to Relieve Baby Colics
Converts from Bluetooth controlled smart swing to high chair as baby grows; swing ages 0-6 months and high chair ages 6-36 months
Responsive cry activation mode will set the swing to turn on at the lowest speed if baby wakes up and cries
Manual or Bluetooth control for swing speed, swing timer, customizable music and responsive cry activation
Fully customizable with built in music, Bluetooth speakers, 4 timer settings, 8 swing speeds, 6 height levels, 5 seat recline levels, 3 tray positions, and 3 footrest positions
Removable toy bar and two piece dishwasher safe feeding tray // Requires 4 AA batteries (not included) or AC power outlet
No infant insert needed
Oeko Tex Certification
Jpma certified/recommended
Easy adjustment to 3 different positions
Lays flat for easy storage
Cry and sickness
At times, a child can cry simply because he or she is not feeling well. Therefore, you should consider visiting the doctor when your child is;
Feeling sick or unwell
Not feeding well or not passing out urine or faces enough
When his or her crying sound changes
Has the following symptoms: fever, vomiting, rash, or diarrhea. When a child below the age of three months develops a fever, it is highly advisable to seek medical assistance right away.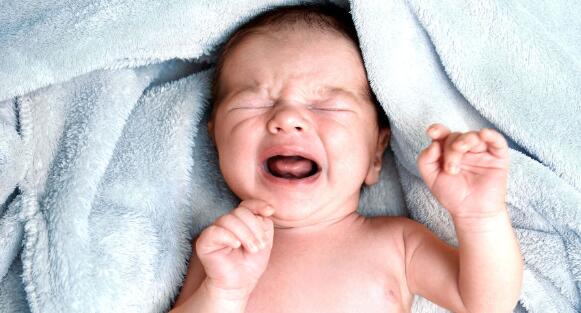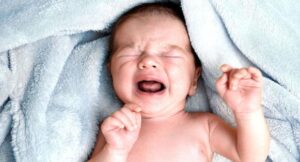 A child's cry can be very stressful; this means that you can be very frustrated when you cannot seem to make the crying stop. In such a situation, you should avoid shaking your child since you can do it vigorously leading to brain injury or damage. Despite the fact that shaking aids in soothing a child, vigorous shaking, on the other hand, is very dangerous and is often prevalent when someone is frustrated. It would help if you considered leaving your child in a safe place for about five minutes while you calm down so that you can handle him or her once again with utmost care. You should also give your baby safe toys to play with and decorate their room to keep them occupied.
What Do You Need For Baby Colics
Final Verdict
A baby's cry can be very annoying; however, you should note that it is their method of communication. Instead of getting mad, you should consider assessing the source of the problem and try to solve it; most of the time it can be due to hunger, pain, sickness, uncomfortable or just seeking affection.