Best Online Baby Registry in 2023: Set Your Registry Up For Success
When I first found out I was pregnant in 2018, it was truly one of the happiest moments in my life. It was also one of the most stressful. But with a baby on the way, I suddenly have a hundred things to do. No, who was I kidding? I had a thousand. Maybe even a hundred thousand! But the first thing I did – after revealing this life-changing development to my husband – was sign up for a baby registry. But how do you know which one to sign up for? What is the best online baby registry?
If you're an expecting mother, I'm going to help you do the same. In this article, I'm going to introduce you to some of the best online baby registries and baby products you need to have in your cart. Let's get started!
What Is a Baby Registry?
Before we cover the best online baby registry, let's first go over what they are. In a nutshell, a baby registry is a comprehensive list of baby products parents-to-be stock up in preparation for a baby's arrival. It also doubles as a wish-list, as it allows friends and family to choose from the items you've selected to give as a gift. It's quite similar to a wedding registry!
You can add anything to your baby registry, from smaller items like binkies and onesies to bigger items, like cribs, strollers, and baby monitors. It's up to you!
It's also a wonderful way to keep things organized and in check while you stress about other baby-related things. Your baby's soon-to-be name, for example, or perhaps opening a college tuition fund. Wait, is that too soon?
3 Best Baby Registries to Sign Up For in 2023
There are a ton of baby registries available to sign up for online, but there are only a select few worth your time. Here are some of the best I've found:
Best Online Baby Registry: Amazon Baby Registry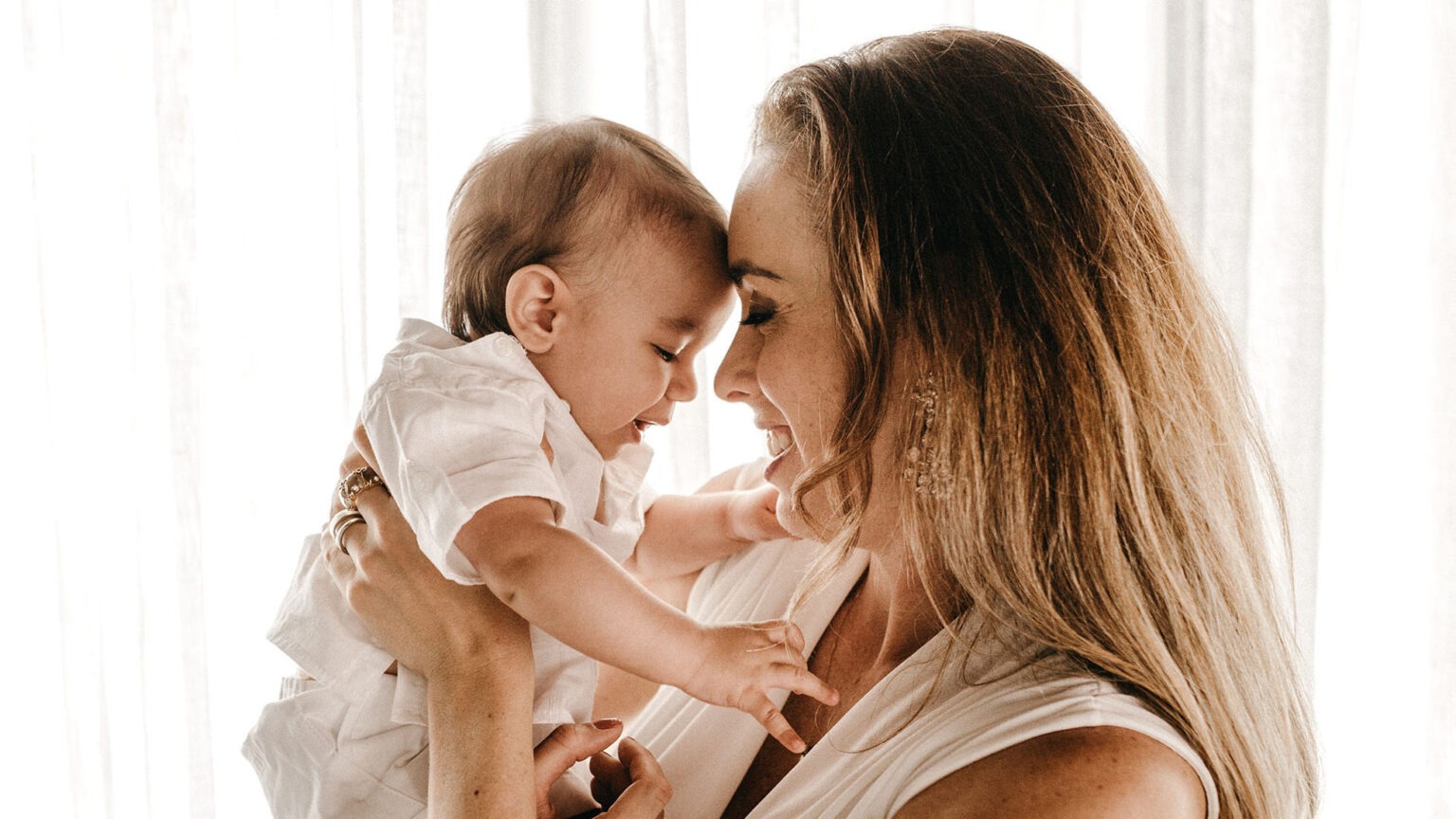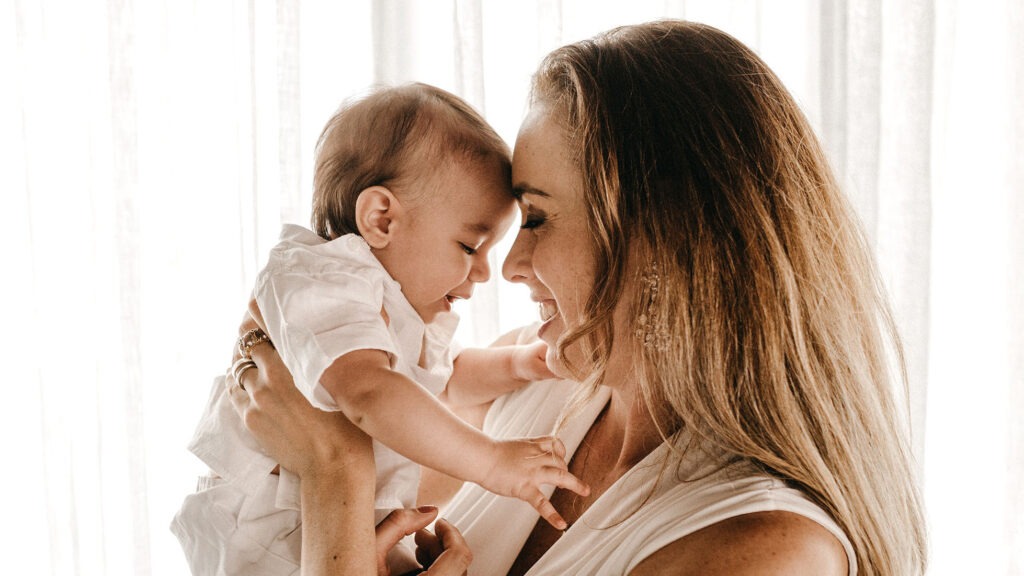 When it comes to registering for a baby registry, variety is paramount. And Amazon is an all-encompassing behemoth when it comes to product selection.
According to recent statistics, Amazon is the biggest and most popular online store in the US as of 2023, with Walmart and eBay placed second and third consecutively. So when it comes to selection, Amazon is hands down the best store to select. It has millions of baby products to fill your house at a click of a button.
Plus, the fact that you can read tens of thousands of genuine reviews from parents who own the product you're looking at certainly makes it easier to choose the best for you and your baby.
When it comes to discounts, Amazon provides you with a 10% discount on select remaining items from your registry. If you're an Amazon Prime member, you'll get 15%. Plus, some products are eligible for additional rotating limited time offers. The other online baby registries don't have nearly as strong benefits, which is why Amazon takes the top spot in our comparison.
What I Liked
365-day returns from the receipt of shipment
Generous discounts
Group-gifting feature is available
It's universal
Adding products from any website to the baby registry with the Amazon Assistant
First-time registers will receive a free welcome box valued up to $35
What I Didn't Like
Most Convenient Online Baby Registry: Babylist Baby Registry
From all of the online baby registers I've visited, Babylist is perhaps the most convenient. Not only does it allow you to get basically any product you'd ever want from any store, but they also allow you to ask for help and favors! They don't have as many features and a wide breadth of options as Amazon or Walmart, but the time it takes to set up a registry is minimal.
Whether it be home-cooked meals, second-hand baby products, or even help walking your pup, Babylist's assistants do their best to aid you in the difficult time of having a newborn.
Plus, it also gives you the opportunity to save money in advance using their Cash Funds feature! With a minimum of $10 Babylist store purchases, parents are eligible for a free baby box full of goodies. It's not much, but anything free when you're about to be a new parent is appreciated.
What I Liked
Products can be returned within 9 months of purchase
One-time 15% discount on all items sold by Babylist.com
free shipping on orders over $45
Group gifting feature is available
It's universal; whether it be on Amazon, Walmart, or any other major retailer
you can add products to your Babylist registry
What I Didn't Like
Some items are too expensive
Babylist gift cards can only be used in the Babylist store.
Most Affordable Online Baby Registry: Walmart Baby Registry
Walmart is a popular choice for many because it has a ton of affordable baby products. They even go the extra mile to offer a price match guarantee for baby items from most retailers, including Amazon, Target, and more. They also have a massive amount of items for sale – only Amazon can really compete in the breadth of their inventory.
Diapers alone will cost around $1,000 in your first year, so Walmart's "everyday low prices" section certainly makes baby shopping a little forgiving on the pockets.
Plus, with over 4,500 Walmart stores all over the US, your friends and family who are not used to online shopping can simply pop by Walmart, cash out, and give it to you as a gift.
What I Liked
Certain items are eligible for one-year returns.
Attractive discounts for parents looking to save a couple of hundred dollars
Free delivery for products over $35.
Free welcome box (valued at about $40) with coupons and samples
What I Didn't Like
Doesn't have a group gifting feature
Doesn't have a universal registry
Things to Consider When Choosing Where to Register
Before the wonders of the internet, parents had to physically go to stores to register for baby items. Although some local department stores, big-box stores, and independent retailers still have that option, it's highly inconvenient to shop around if you're carrying a baby inside you.
In today's modern society, you can make a baby registry through Amazon, Target, Babylist, Walmart, BuyBuyBaby, and more. The list of online stores is basically endless. Here are a few things to consider when choosing where to register:
Set-Up and Management
You want to register in a place where setting up and managing your account is a matter of a few simple clicks. Avoid overcomplicated websites you need YouTube tutorials to use.
Your online baby registry must have the option to easily add and delete products, mark items as must-haves, and add comments and questions for the retailers to answer.
It needs to be convenient for your family and friends to navigate through, as well.
Registry Discounts and Promotions
Several online registries offer a ton of discounts and special deals when parents register with them. Some might even give you freebies like samples, gift boxes, and coupons! So before you register for a baby registry, make sure you're happy with the discount deals the website offers.
Return Policy
Before registering for a baby registry, it's important to check the website's return policy. You want them to be generous when it comes to returns and exchanges.
For instance, Amazon, Babylist, and Target have a return policy of 356 days. Therefore, if you decide you don't like something that's already paid for by a friend or family, you can return the item hassle-free anytime you're able to take a breather from baby-care.
Wide Selection
Variety is key. When browsing for baby products, you need to find a store that gives you a wide selection of products to choose from. The freedom to choose whatever you like, at whatever model and price, should be a top priority.
Some baby registries offer something called the "universal registry", wherein you can add a third-party product to your cart and pay directly from the website you registered. So when you're searching for a registry, make sure the website offers plenty of products to purchase.
Group Gifting
I personally believe that a group gifting feature is a must. It basically means that the website allows a group of people to pool together to buy some of the more expensive items on your baby registry.
When Should You Create Your Baby Registry?
Whenever you can! Some moms start adding items to their baby registries two months into the pregnancy. Others, like myself, do it the moment they find out they're expecting.
Building a baby registry takes time and careful consideration. You don't want to create a registry a week before your baby shower; after all, your friends and family need a fair bit of time to get you the items you need!
But of course, before you start adding clothes, toys, or any other non-gender neutral item, it's best to wait until you know what your baby's sex is. That way, you'll be able to choose the designs and color choices you'd like to go for.
Conclusion
For such a small little thing, babies certainly need a ton of stuff! It's almost difficult to know where to start. Setting up a baby registry will make your life easier in the long run. It'll also give you an idea of what you need and what you don't need to buy.
My personal choice for the best online baby registry is definitely Amazon. Their perks, discounts, and huge selections make it one of the best registries available today.