When your arms begin to feel like they will fall off due to rocking your baby for many hours in a day, then it is time to invest in a swing. This is a hefty baby gear that will soothe as well as entertain and distract your baby when you are getting on with your chores in the house. The swing will give you the break that you have been craving for.
However, keep in mind that your baby will need exploration time, interaction, and also play so as to develop his/her motor skills as well as strong muscles, not mentioning the emotional development. This article will provide you with more than enough information about your baby swing.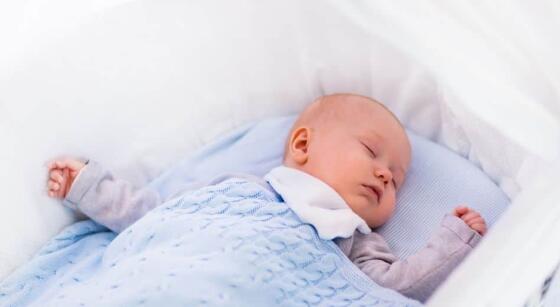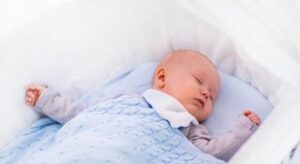 Can Your Baby Sleep In A Bouncer?
Convenience is crucial to you as a parent, but the safety of your infant is your priority. The general rule is not to let your child sleep in your swing for long periods of time if your baby is unsupervised.
Although the American Academy of Pediatrics will not give a specific time, experts recommend that your baby should not sleep in your swing for more than 30 minutes. According to pediatricians, sitting your baby for a long period of time in your swing will make it hard for the infant to breath and this can increase the chances of sudden infant death syndrome or infant shudder syndrome.
Due to this reason, it is probably not good to let the infant sleep in the bouncer at night but short periods that are supervised during the day will be safe. Strap your baby into your swing tightly and do not put any loose blankets or pillows in the swing together with your baby.
Recommended Bouncer For Taking A Nap
FEATURE LOADED - Includes detachable toy bar with two soft toys, a breathable mesh inset, and a removable, washable cover
GREAT FOR ANY NEWBORN - Portable Baby Bouncer with 3-Position Recline | For babies 0-6 months or up to 20lbs
SAFE & SECURE -3-Point Safety Harness and JPMA Certified
EASY ON-THE-GO - Folds flat and include a carry bag with handles for portability
LOCAL SMALL BUSINESS - Trusted by parents for over 20 years, we are American based and design our products in Rhode Island, USA
Can A Baby Sleep In The Rocker All Night?
Rockers are chairs that have been designed to enable your baby rock or bounce in an inclined position. Rockers put your baby in an inclined position and this can result in your baby's airway becoming blocked hence reducing the airflow.
When your baby falls asleep in the rocker, their head might fall forwards and this will push the chin towards the chest resulting in difficulties in breathing. Your infant is also at the risk of rolling on his/her tummy or becoming trapped and in turn a suffocation risk. The only time that your baby should be in the rocker is when under the supervision and therefore the answer is no.
Recommended Rocker For Taking A Nap
A convenient seat for feeding, playing or resting, from infant to toddler (up to 40 lbs)
Calming vibrations help soothe baby
Removable toy bar with clackers and rollerball toys
2 cozy recline positions & kick stand for stationary seating
Removable, machine-washable seat pad
Can Your Baby Sleep In Cradle Swing?
The American Academy of Pediatrics advises you to move your baby from the cradle swing to a safe sleeping safe when they fall asleep in your swing. What you need to understand is that your cradle swing is an activity device and not a replacement for your bassinet or crib.
Your cradle swing is to be used to safely distract, soothe, or contain your infant in case you need a break. It has already been mentioned in this article the risks that can follow when you sleep your child in the swing without supervision hence not a good idea.
Recommended Cradle Swing For Taking A Nap
How Long Can A Baby Use A Swing?
Swings cannot be a long-term cure and to add on that, babies should spend a short time in a swing. You should stop using your swing completely when your baby starts trying to get out by crawling or exceeds the weight limit of your swing. Below are factors that will determine how long you will use your baby swing: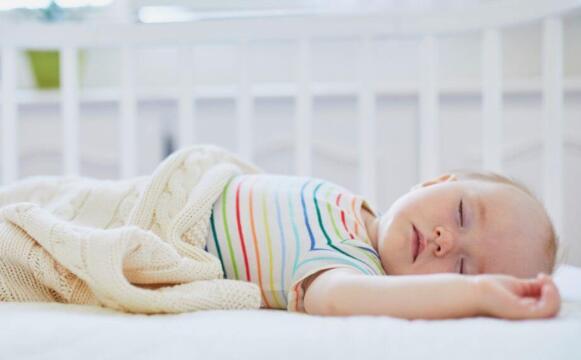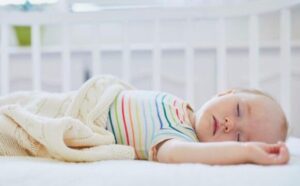 1. When the big baby exceeds the weight limit.
Each baby swing has its own weight limit. but the average weight limit for almost all swings will be 30 pounds. When the baby exceeds this limit it will be hard for the swing to accommodate them and the only option will be to stop using it.
2. When your baby is asleep.
The Academy of Pediatrics in America cautions mothers or rather parents against using swings as sleepers for their babies. You can use the swing to get your infant to fall asleep but you should remove the baby once he/she falls asleep. The reason for this is that the baby can slump or slouch and this can increase the risk of immediate infant death syndrome.
3. After half-hour has passed.
You should not leave your child in the swing for extended periods even if he/she does not fall asleep. Extended swinging periods results in your baby getting dizzy and also increasing chances of developing a flat spot on his/her head.
4. When Your Infant Can Climb Out.
Even if your child is not beyond the weight limit for your swing, there is a possibility that he/she is mobile enough to attempt climbing out of it. In such a case the baby should stop using the swing. Babies as young as 1 year can have the mobility to climb out and this can lead to a fall and in turn a head injury. You can strap your kid in the swing using the harness but if he/she is trying to climb out, then they can be tangled and then hang from the swing causing injury.
How Do You Wean Your Child Out Of A Swing?
Below are the steps that you should follow so as to successfully wean your infant out of your swing.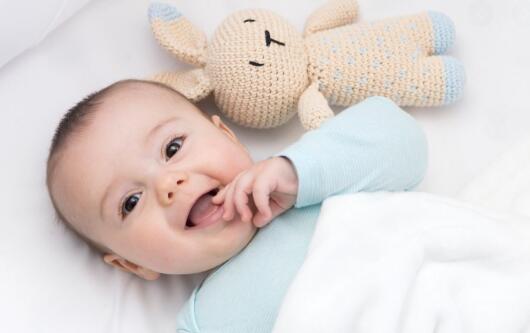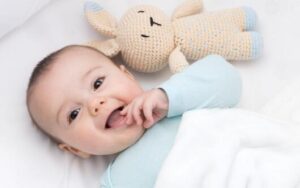 – Place your baby into your swing awake.
A swing is a powerful piece of tool that will assist your baby to learn to fall asleep without having to feed them to sleep. If you are still bouncing, feeding, or rocking your infant to sleep and then placing them in the swing, then you are utilizing this capability. Take this opportunity and try to "Put your baby down awake" in your swing before you start weaning him or her off the swing.
– Provide your baby with great sleep cues.
Ideally, your kid should sleep in your swing with a great wind-down routine, loud white noise, tight swaddle, and also the possibility of a pacifier. When you remove the swing, there are still other soothing cues that you will utilize.
Your baby can still be sleeping fine in your swing without using additional sleeping aids, but the white noise and the swaddle will be friendly when the time for transition to the crib comes.
– Begin weaning with Bedtime.
Most if not all babies transition to their crib much easily during bedtime than they will do with the naps. When you have mastered the crib bedtime sleeping, then you can begin with the first nap of the day.
– Move your swing next to the crib.
The idea is that the swing is next to your bed. However, this is the time to put it next to the crib or rather the baby's bed.
– Progressively reduce the speed of your swing.
Go on with putting your baby awake while in the swing. This step needs you to decrease the speed and the focus is that your baby swings on the lowest speed possible with the white noise and the swaddle next to the baby's bed.
– Put your awake infant in the non-moving swing.
You can swing the swing manually a little bit so as to help your baby fall asleep. However, the aim is your baby to fall asleep in a motionless swing. If this happens, you are almost there.
– Put your baby in the crib.
You cannot be promised a tear-free transition. There will be some complaints about the change in scenery. Make it about 20 minutes per night.
>>Recommended Crib For Safe Sleeping
4-IN-1 DESIGN: The Graco Solano Convertible Crib easily converts from crib to daybed, toddler bed and full-size bed (bed frame and mattress sold separately)
ADJUSTABLE MATTRESS HEIGHT: With 3 adjustable mattress heights, the Graco Solano Convertible Crib will keep your baby safe and comfortable in a bed that grows with them through adulthood. This convertible, adjustable bed can last your child a lifetime.
ONLY ONE YOU NEED: With an assortment of modern finishes, Graco baby cribs coordinate with any nursery decor. A Graco convertible crib could be the only bed you'll ever to purchase for your child, as they convert to multiple sizes to grow with your child.
COMPLETE BEDROOM SOLUTION: Storkcraft manufactures products for the total infant, kid's, or teen bedroom solution, including changing tables, dressers, glider rocker chairs, mattresses, beds, and bunk beds from brands like Graco, Thomasville, or Broyhill.
UNIQUE QUALITY: For 70 years, Storkcraft has been manufacturing quality furniture for infants, toddlers, kids, and teens. Compare our line of innovative products to those from Delta Children, South Shore furniture, DaVinci, little Seeds, or angel Line.
– Repeat the procedure for naps.
There are cases where the swing loving babies sleep happily in the crib. before they can even make the change to nap time. It is common that your 4 months baby is sleeping in the crib but his/her naps are in the swing until they reach 6 months. Therefore, if the nap transition does not work, you can take a break and try it later after about two weeks.
How To Use Your Baby Swing Swing Safely?
You already know that infant swings are very valuable tools when you want to soothe your fussy baby or a safe place for your baby when you catch up with your house chores.
When using baby swings, make sure that they are updated with the latest safety standards. The tips listed below will help you keep your baby safe when in the swing:
– If your baby is under 4 months, he/she should be seated in the highest reclined swing position so as to avoid slumping over and in turn suffocating.
– Your swing should not fold up easily or tip.
– If the swing seat can be adjusted to a greater than 50 degrees angle, then it should have shoulder straps so as to keep the baby from falling out.
– The mobiles and toys that are attached to your swings should not be pulled off aimlessly.
– Ensure that the infant does not exceed the weight limit that is specified in the instructional manual.
– The swing's cradle surface needs to stay fairly flat while moving and also when stopped so that the baby will not fall out.
– Avoid putting loose blankets in the swing.
Risking Of Sitting Devices Including Swings?
Sleeping in a seated position is very dangerous for infants. This is because the neck muscles of infants are not fully developed hence sleeping in an almost upright angle will cause the weight of your baby's head to put significant pressure on the neck causing them to slump over. This slumping can result in suffocation.
A study conducted by the American Association of Pediatrician showed that swings, strollers, and bouncers caused 3% of nearly 12000 baby deaths which is a worrying figure.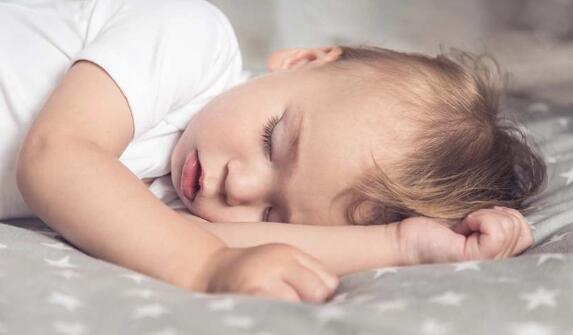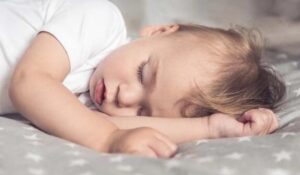 Recalls Of Baby Swings.
In the past, there have been some baby swings that have been recalled after being connected to injury or infant death. For instance, Graco recalled many of its swings back in the year 2000 since they had issues with the trays and restraint belts.
About two decades later, they started issuing recalls for the rocking sleepers they manufactured due to suffocation risks for infants that could roll over on their stomachs or sides.
Fisher-Price also recalled 3 models of baby swings back in 2016 after users reported that there was a peg that popped out and it was meant to hold the swing seat.
However, you should know that there has never been a huge ban on all baby swings since most are generally safe if you use them correctly.
Infant Swings Are Great Tools To Soothe Fussy Babies.
Do not be left with the impression that swings are unsafe. If they are used well, they can be great tools for calming your fussy baby and also giving you the desired piece. This is very true in the early weeks since it is the time that your baby will not sleep. You can use the swing to tackle your baby's erratic sleeping patterns as well as colicky behavior.
When Is It Safe To Let Your Baby Sleep Elsewhere?
The only time that is safe to let your baby sleep somewhere else is when he/she will not wake up during the night. This will start when your baby is around 6 months since he/she will sleep through the night on a regular basis.
What Does Safe Sleep Look Like?
Safe sleep for your kid aims at reducing the sudden infant death syndrome as well as other sleep-related deaths in infants. The tips below will help understand what is safe sleep:
– You should always place your baby on their back when sleeping at night or for naps so as to reduce the sudden infant death syndrome.
– Use a flat sleep surface that is firm such as a mattress or your crib with no soft items or other bedding in the sleeping area.
– Share your room with your baby and close to your bed and on separate surfaces that are designed for infants.
Why Are The Sitting Devices Not Good For Sleeping?
Sleeping in a seated position is very dangerous for infants. This is because the neck muscles of infants are not fully developed hence sleeping in an almost upright angle will cause the weight of your baby's head to put significant pressure on the neck causing them to slump over. This slumping can result in suffocation.
What Is A Safe Sleeping Environment?
Swings, rockers, vibrating chairs, and car seats are not counted as safe sleeping options. The crib or the bassinet is a safe sleeping environment but can also be threats if there are toys and cute cushions in the crib.
Your baby needs to sleep on his/her back and on a flat surface that is firm. Do not put any toys or fluffy blankets or cushions for decoration around them.
Best Baby Bassinets For Sleeping – Baby Delight Bedside Sleeper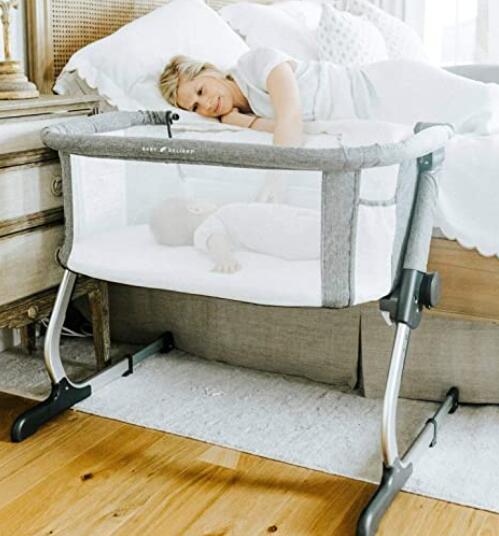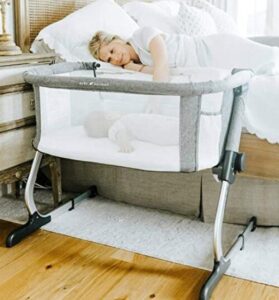 Conclusion
In conclusion, this article has given you adequate information about your baby swing and the tips of sleeping your baby in the swing. With many questions about your baby swing, you will not see the need to search elsewhere.
Recommended Crib and Sleeper For Safe Sleeping